I received a call from a friend asking if I would be willing to help rescue the kids that were trapped in the cave. When I arrived a lot of other teams had not shown up yet. We had gone into Chamber 3 on the first day where the Navy Seals were. I had been told by some of the Seals that the underwater passage ways were very small and I would not be able to get through. I then took on a role to help put together a group of cave divers that I was sure would be able to take on the challenge. We had spent the first couple of days just organizing and getting the cave divers and equipment to Chang Rai. Some of the other teams started to show up like the US Military and the Australian Police.
While we were waiting for the cave divers to arrive my friend organized some training with the Navy Seals. I spent time teaching the Navy Seals cave diving procedures, line laying and emergency procedures. Once the cave diving had begun, I would do whatever was needed to help prepare equipment and getting whatever the divers needed. There were actually 2 teams of cave divers from Thailand. It was not planned like that but ended up that way. When the cave divers started to arrive, I introduced them to everyone in the camp. The evening that the kids were found our team had set up a meeting trying to figure out how to get them out. I then had to leave on business. I cannot remember exactly how many days I was there but it must have been between 7 and 8 days.
I had stayed in Chang Rai from almost the very beginning until 2 days after the kids were found. The kids went missing on the 23rd of June 2018 and I believe it was the 10th of July that the last of the boys were brought out. There is not one person or one team that could have rescued the boys. This was a team effort from people all over the world, from the young Thai people passing out food and water to the General of the Thai Military.
I was very honored to receive a thank you letter from the King of Thailand.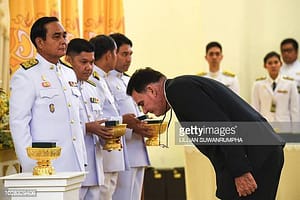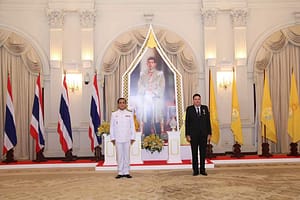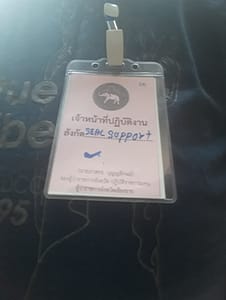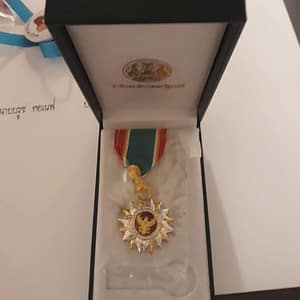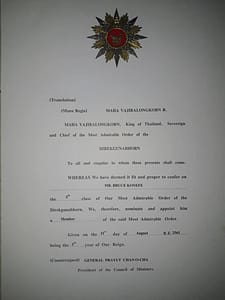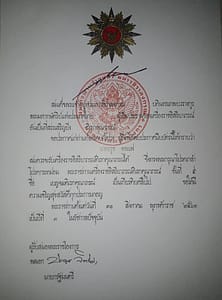 Respectfully shared,
Bruce Konefe
ANDI International ITD #15
Instructor Trainer Director