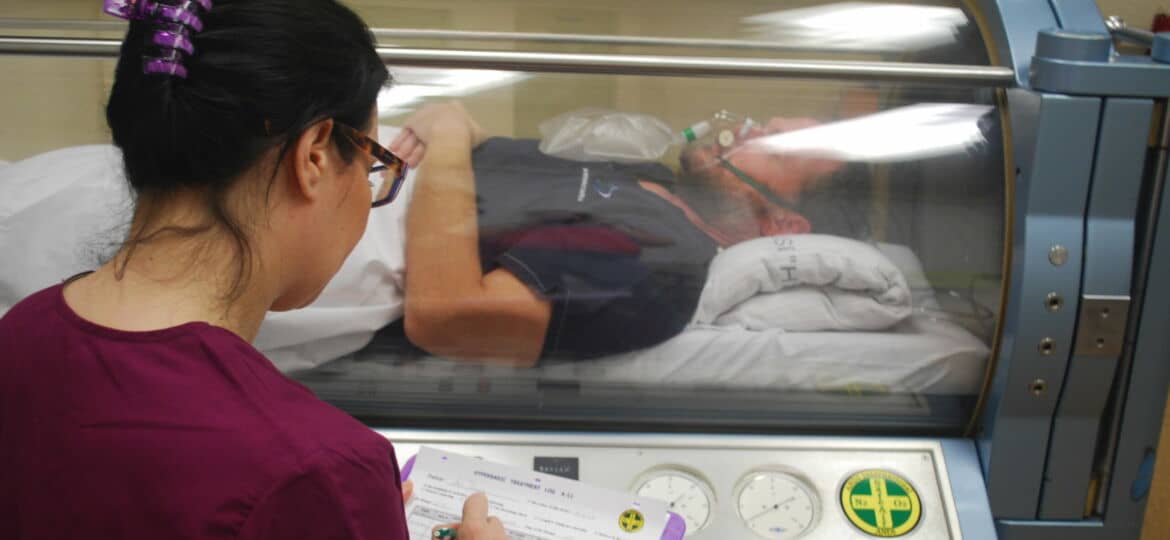 ANDI Hyperbaric Chamber Operator
 

Training (HCO) Level 2

This certification program is designed to train & certify chamber operators to provide the highest level of patient care and safety for clinical operations.  This program conforms to all requirements for chamber operator.  The ANDI program provides a full presentation of the physics, physiology, patient care, equipment engineering, maintenance and use of specific Mono-place Hyperbaric Chambers for both Air and Oxygen environment administration.
This program is recognized and approved by IHMA (International Hyperbaric Medical Association) & IHMF (International Hyperbaric Medical Foundation).
 

The ANDI programs for HCO are also OSHA – compliant as the program results in operators that are unit-specific trained.

 

Part I – Classroom & Theory – Live, Real-time interactive training presentation.

Textbook required for the Program is included.  Request materials when registering.
Zoom access supported system required.
Part II – Practical Application Skills, Exam Administration, Hands-on use of the specific equipment as designated on the certification.   Certification credentials awarded upon completion.
Hyperbaric Chamber Operator (L2) Part I
   

$999.00
APRIL, 2023 Course – 4 Nights of Training
Wednesday April 19th,   2023 6:00 p.m. – 9:30 p.m.
Thursday April 20th,   2023 6:00 p.m. – 9:30 p.m.
Wednesday April 26th,   2023 6:00 p.m. – 9:30 p.m.
Thursday April 27th,   2023 6:00 p.m. – 9:30 p.m.
Hyperbaric Chamber Operator (L2) Part II $499.00
Hand's On Training for specific chamber and exam.  This requirement for certification may be completed in several ways:  On-site locally; on-site @ ANDI training facility or via an Interactive ZOOM.  It can also be completed at your facility with a checklist to be completed with a signed affidavit.  This process is determined to best meet each student's individual needs.
Contact ANDI for any additional information. 
74 Woodcleft Ave. Freeport, NY 11520
Phone 516-546-2026    800-229-ANDI (2634)
www.andihq.com     Email: andi@andihq.com
                                Refer to the ANDI Course Registration Form to register.
          The Premier International Educational Agency for Advanced Diving Technologies